Esther Goh Tok Mui
How to Advertise on Google
This ebook is written by Esther Goh Tok Mui for Espero Digital. If you are a business owner looking to appear on page 1 of Google search, this will be a great book for you. In it, you will learn about how to succeed on Google advertisement. You can download the book or follow this 3-days training blog posts series to learn day by day.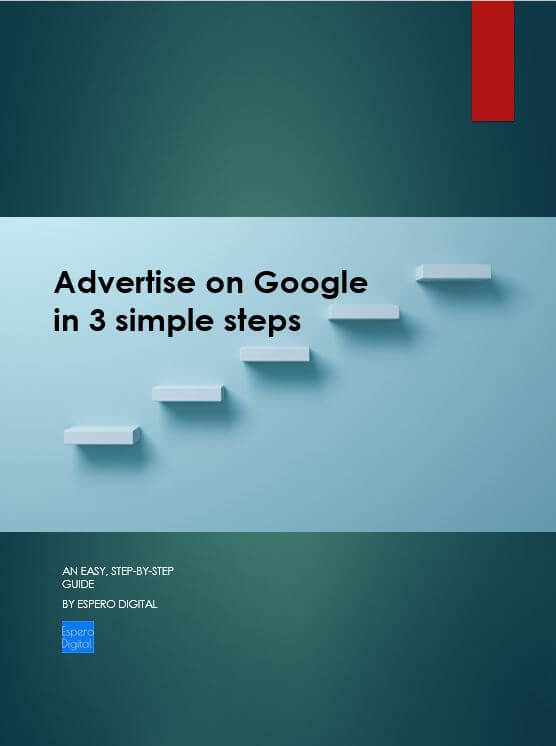 Advertise on Google
In 3 Simple Steps
This is a 3 days training via blog posts on How to advertise on Google.
Contents
Step 1 –Fundamental understanding of Google Ads
Step 2 – Create and launch your Ads
Step 3 – Analyse Your Performance
Day 1 – Learn about Google Ads
Step 1 – Understand the fundamentals of Google Ads
SEO vs SEM
Types of Google Ads
How to succeed on google ads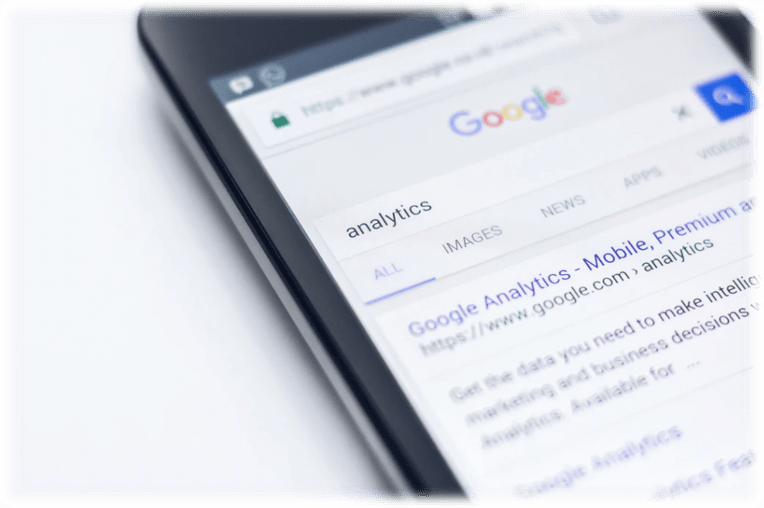 Be Found on Google 
SEO vs SEM
These days, whether you meet someone new or pick up a new product, the first thing you do is to do a Google Search. If you are a business owner launching a new product or starting a new company, one of the most important thing that will bring you the revenue is to be found when potential customers search for products that you are offering. So how do you get your company/products to be found on Google? There's actually 2 ways:
1.Via organic search (through Search Engine Optimsation, SEO)
2.Via advertisements place on Google Search platform (Search Engine Marketing, SEM)
What is SEO?
Search Engine Optimisation (SEO) is basically following techniques that try to understand how Google works and in turn achieve high ranking on Google search results. Google is extremely successful as a search engine (everyone prefers to search on Google) because it always aims to provide users the most relevant results when they search. Base on this objective, Google's search algorithm consider each website/webpage relevant base on criteria such as the site/page's title, the keywords found in the page contents, the number of visitors to that site, and many, many other criteria. If people found you on Google because your site is ranking high for these criteria, then that's consider an organic search. You achieve a high ranking in organic search using SEO techniques. Although you do not pay Google to be found on such organic searches, you will still need to invest time and resources in SEO.
What is SEM?
Search Engine Marketing (SEM) is paid advertising on online platforms such as Google, Bing, Yahoo and social media platforms such as Facebook, Linkedin, etc. SEM is also commonly known as Pay Per Click or Paid Search Advertising although the latter two items are actually a subset of SEM. SEM is not limited to pay-per-click or search advertising, it encompasses display advertising which can be billed by per 1000 viewed impressions, video advertising and other paid social media advertising. 
Google Ads (previously known as Google Adwords) is an online advertising platform developed by Google. Google provides the following types of advertisements on its platform:
1.Search Ads
2.Display Ads
3.Shopping Ads
4.Video Ads
5.App Ads
What ARE Search Ads?
When a user search on www.google.com, the results are in text form. These are Google Search Ads, as shown below. Search Ads are useful to reach out to people who are searching for products that your company offers.

What ARE Display Ads?
When a user visit a website, e.g. www.channelnewsasia.com, and see an advertisement, that is a display Ad. This type of advertisements are particularly useful for brand awareness. You push your Ads to people who may not have heard of you.

What are shopping Ads?
When a user is searching for a product, e.g. "sofa" set, Google can display a range of such products to the users under the "shopping tap". These are shopping Ads.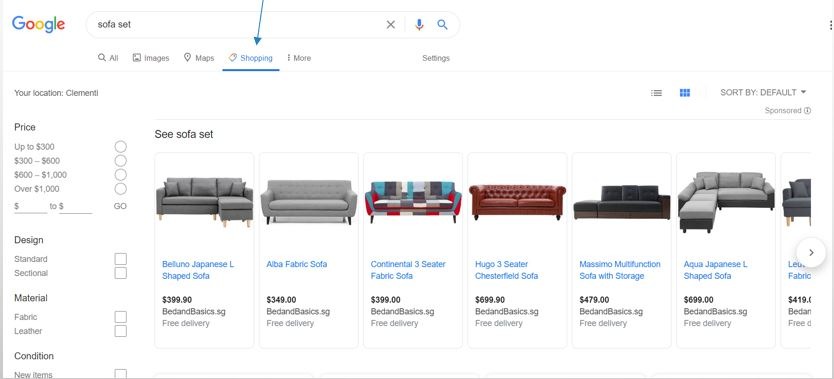 What are VIDEO Ads?
When you watch a video on youtube, you may find advertisements prior to your video. These are video Ads.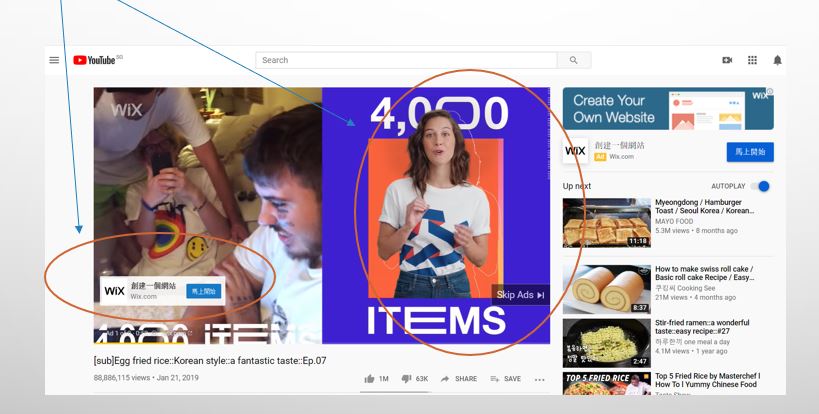 What are APP Ads?
Advertisements that appear on Mobile Apps are APP Ads.