Choosing a domain name has a lot of implications on how your business will rank on Google Search. Many people thought that by choosing a generic name, they will rank easily. That is completely untrue.
For example, if you are selling flowers online and you decide to buy a domain name "www.flower.shop". You will discover that, that name is unavailable. When you try to google www.flower.shop, you will find that people are selling that domain name for $100,000!!
You may be feeling discouraged that the domain has been taken up and it cost so much. The good news I have for you is, it's good  you are not going to use such a generic name. The reason is because if you google "flower shop" you will will see that there's more than 4,730 million search results! This means it is very difficult for you to rank on page 1 when your clients search for your website name "Flower Shop".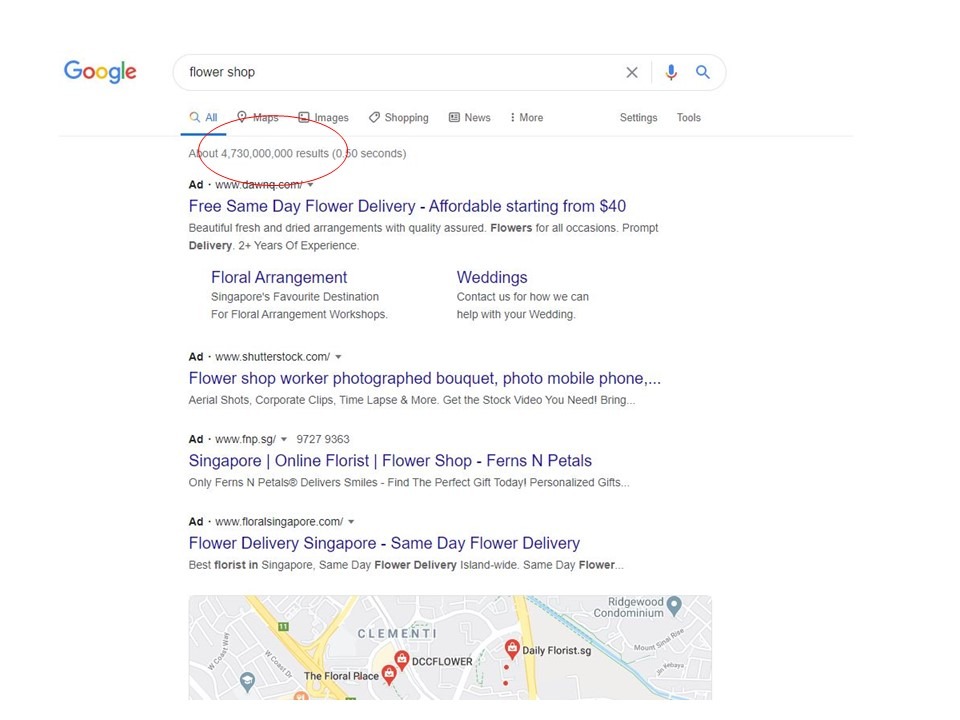 How to choose a domain name that will rank high?
Select a domain name that is unique. Check the number of searches. The lower, the better. For example, assume, you call your flower shop "UniFlo Flower shop" with a domain name www.uniflo.com, you find that you are competing with just 94,000 search results.
Check the various social media platform for custom URL. Various Social Media platforms such as Linkedin, Facebook and Youtube would allow you to create your company page (or channel in the case of Youtube) and grant you an URL. You would want your customer URL, e.g, if your flower shop is called UniFlo, you may want a URL something like https://www.facebook.com/uniflo, so that it takes after your domain name "www.uniflo.com" Hence, check that the customer URL are not taken up in respective social media platforms. Otherwise, you will be using custom URL that defers from your domain name. In that case it will be confusing to your customers and it will not help you in the Search ranking.
Finally, when you purchase your domain name, it is advisable to purchase privacy protection for your domain name. Otherwise, when people search your name on WHOIS, it will display your contact details and you can get harassed by a lot of marketing companies. Companies such as GoDaddy charge an additional amount per year for the protection. However company such as Dreamhost provide free domain name protection.