Proverbs 19:17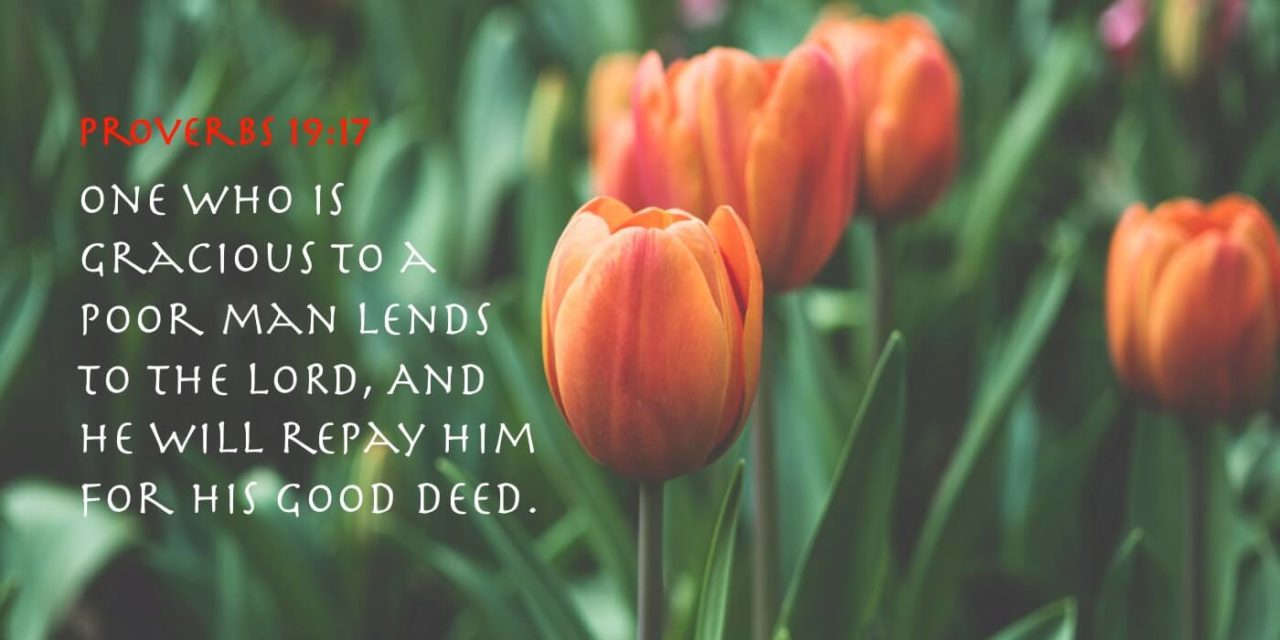 If you help the poor, you are lending to the Lord—
    and he will repay you! 

Proverbs 19:17 (NLT)
Many people knows this. Many people got involved in charity work, however, for many other objectives and they tell their own heart and conscious they are fulfilling God's work.
I know of a lady who works as a private Tutor and become so rich that she is a VIP of many major banks. When she goes to the banks, she has personal access card to enter VIP lounges. This rich lady Tutor volunteered in some charity work in church whereby she coordinates for tutors who are agreeable to offer free tuition service and match them with students of poor families. She herself, though a renown Maths tutor, does not offer her tuition service for free. The reason why she got involved with the charity work was just so she could build her network of tutors and parents for her own business. However, when you talk to her, she is so convinced that she is doing charity work.
One day, her very close friend from secondary school, whom she knew for more than 35 years, called her. Her friend said this:
" A year ago, I gave you more than 80 of my son's school books. Are you using them? Do you still have them? I would like to have the Ten Years series and the teacher's reference for the Physics and Chemistry. Because I have lost my job for almost a year and now about to be unable to pay my bills. I would like to revise the Physics and Chemistry so I can start giving tuition and make a living as soon as possible."
The books were left untouched in the rich lady Tutor's house for more than a year. However, as a result of this phone call, she is reminded that she can bring all these books and place them in church and loan to the teachers. So she called the church and asked to be given a room and a shelf. Then she gave all kinds of excuses to her friend that she has no time to search for the books. Then in the afternoon, she had another thought, this friend has ability to build websites and would be excellent if this friend could build a website for her tuition business. So she called the friend and said she found one Physics book that her friend has requested for and in that conversation asked her friend to develop the website for her. When her friend asked what about the Chemistry Ten Years series, she refused to return to her friend, giving all kinds of excuses.
Why did she want those old books? Because she wants to put in the church, as if those books were kindly donated by her. For charity purpose? Her closest friend of 35 years is so poor that is reaching a state of inability to pay her bills…??? However, to the rich lady Tutor, she is doing charity in church and she believes she is storing up wealth in heaven. Maybe, I don't know.